Chocolate Cheesecake Bites
Recipe - Chocolate Cheesecake Bites
Ingredients
Base
20 Oreo Cookies, crushed
2 Tbsp butter, melted
Cheesecake
16 oz cream cheese
2/3 cup heavy whipping cream
2/3 cup powdered sugar
4 tsp lemon juice
1 tsp vanilla extract
2 eggs
Ganache Topping
1 cup whipping cream
2 cups chocolate chips
Topping
2 bags of chocolate Klik candy (or other kind of chocolate)
Method
Pre-heat oven to 350/180.
Mix Oreo crumbs with melted butter in a large bowl.
Spray a square 9*9 inch baking pan with non-stick baking spray and press crumb mixture into the bottom of the pan.
In a large mixing bowl whip together all the cheesecake ingredients (you can use a beater or fork) until smooth.
Pour half the cheese mixture on top of the Oreo base and top with some Klik Candy. Top with the rest of the cheese mixture.
Bake for 35-45 minutes until edges are golden brown. Let cool completely.
While the cake is baking and cooling prepare the ganache.
Heat the cream in a microwave safe bowl until bubbling on the sides (approx. 1 minute).
Pour hot cream over chocolate chips and let sit for 5 minutes without stirring.
Mix well until a thick chocolate ganache forms.
Pour ganache over cooled cake and top with more Kilks.
Refrigerate for at least 1 hour to set.
So I've decided to try something new... you know those memes about food bloggers? The ones that joke that you have to read through a whole life story every time you want a recipe? But all you want is the RECIPE!?
Well guess what? I've decided to start a revolution.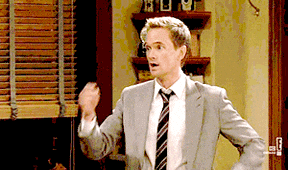 From now on, when you come to find a recipe on my blog, you'll get a recipe! And if you want to hear about my day, or my life, or some memory or feelings I have about the recipe, then by all means, I'll include that below. After the recipe. I know, it's a truly revolutionary concept.
You're welcome!
Ok, if you've read this far, you want to hear more... so let's discuss these cheesecake bites. Firstly, the name is totally wrong, they aren't bites. They're more like squares, and you probably need a spoon to eat them. But I went with bites because that's what I was going for.
I wanted something light and airy for a Shabbat morning treat to have with your coffee and originally I thought a "bite" would be perfect. But then I made these and they turned into squares and they are exactly what you want to have with your Saturday morning coffee, trust me.
Generally, I like my recipes to be one bowl, no appliances and very few steps. And while this one does fit most of my criteria, there are a few extra steps - such as making the ganache - which I normally don't like to add. But let me tell you - you can do it! Each step is simple and quick and this cheesecake is worth it!
Happy Baking!!
ps- if you make this (or any of my recipes) please tag me @rosa_lilyrose in the photos!